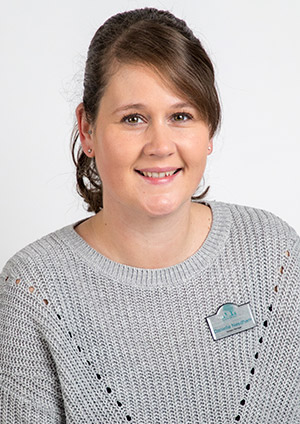 Danielle Needham
Manager
I have been working in childcare for 14 Years and have been a manager for seven. As the Manager for Country Day Nurseries I enjoy working with the staff to achieve the best outcomes for children in our care as well as implementing new initiatives. I completed my BA Hons in Early Childhood Education in 2016 and have enjoyed putting everything I learned into practise.
I am married and have a beautiful son. He thoroughly enjoys exploring the nursery grounds and going to feed the horses. It takes a lot of trust to leave your child in the hands of someone else and I have so much trust in my team that I never worry!
In the future I am looking forward to watching the nursery grow and evolve into the most amazing place for children to grow up.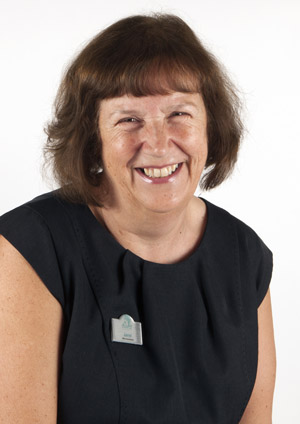 Janette Noyes
Office Manager

I've been the Office Manager at Country Day Nurseries since May 2016, having spent most of my career in publishing. Working in a nursery is a world away from that corporate environment but I love the diversity that this role brings and it is lovely to work in an office surrounded by woodland and wildlife and to hear children playing happily outside.
My main role is dealing with invoicing, funding and day to day queries from parents and supply companies.
I am married and have two sons and two grandsons, who I love spending time with. In my spare time I enjoy countryside walks and going to the theatre and concerts.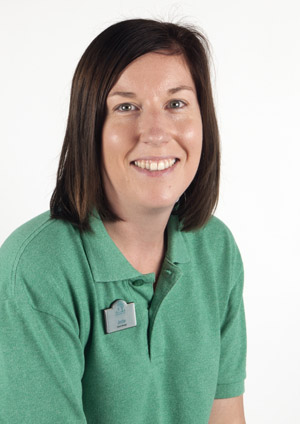 Jodie Bavister
Deputy Manager & Room Lead
I have been working with children for the last ten years and I have worked my way up to be the Deputy manager. I have always enjoyed watching children grow and develop and just knew that this was the right job for me!
I enjoy being outside and exploring the environment. We are so fortunate to have a great outdoor space including a woodland area and the local village to explore.
I have four nephews who I enjoy looking after and taking them on special days out.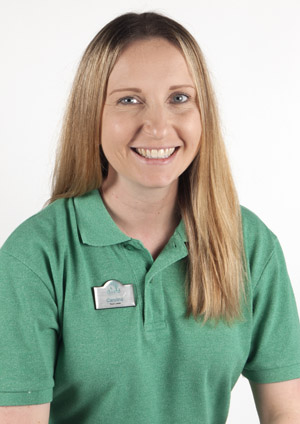 Caroline Hannington
Room Lead Support

I have been in childcare for seven years and I gained my NVQ level 3 in 2012 after taking a year off to go travelling around Australia and New Zealand.
I enjoy getting messy with the children, exploring different messy play and cooking .
I have a two year old son that attends the nursery and I am soon to be married.
I love working at Country Day Nurseries because of the environment that it is set in. The outdoor space that we have to offer is so unique and spacious. Being involved in all of the changes and developments that are happening at the nursery is really exciting!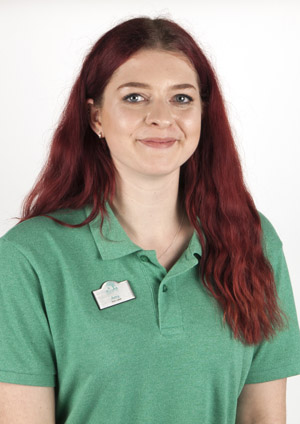 Amy Barnard
Room Lead
I started out as an apprentice at Country Day Nursery in 2016. Since then I have qualified as an NVQ level 3 Early Years Educator and have become the room leader of the Bluebells room. I have worked throughout the setting, learning and growing as a member of the team and I am very much enjoying the challenges of being a room lead.
When I am not at work I enjoy spending time with my family and friends.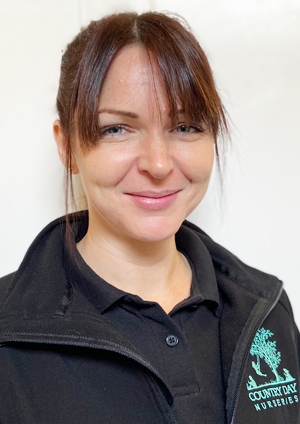 Rachael Woolley
Pre-School Room Lead

My name is Rachael and I have been working in Early Years for over ten years including in a pre-school, primary school and day nurseries. I am a mum of three and hold a level 5 qualification, and I am currently studying for my BA (Hons) in Children's Development and Learning. I enjoy working with children because everyday is different. Children say and do amazing things and I love supporting their learning and helping them to achieve.
I love working at Country Day because the surroundings are so naturally beautiful and the setting has an amazing child centred ethos which fits with my own values perfectly.